Ursuline High School


Class of 1970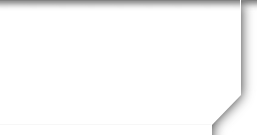 In Memory
Joseph Hayek
CANFIELD – There will be a Divine Liturgy of Christian Burial held on Thursday, Nov. 17, 2011, at 10 a.m. at St. Maron Church, 1555 S. Meridian, Road, Youngstown, with Chorbishop Michael Kail officiating for Joseph A. Hayek, 59, who peacefully passed away on Wednesday, Nov. 9, 2011.

Joe will always be remembered and loved by his family and friends as a beloved brother, uncle, great-uncle, godfather and friend.

Words alone cannot express what he meant to his family and friends. His presence, smile, laughter, storytelling of family stories and history, will always be treasured and a huge part of his legacy. He was and always will be larger than life. By his mentoring and guidance to his nieces and nephews and so many others, he knew how to inspire, propel and drive to be your best. Knowing Joey made us all better in the way we lived our lives. He always said "Do as I say not as I did" so we could learn from his life lessons.

At this time we will all celebrate who he was and what he means to those around him. He will be truly missed but will live on in each of all of us.

He was born April 18, 1952, in Youngstown, the son of Alex K. and Bessie Hayek.

Joe was a 1970 graduate of Ursuline High School, where he was a letterman on the football team and was a 1975 graduate of Youngstown State University, earning a Bachelor of Business Administration Degree with a minor in Accounting and Economics.

He started his employment career as a District Manager with Lanier Business Equipment, then moved onto being Vice President of THG Construction Management, made salesman of the year for Homewood Homes in Columbus from 1993 to 1998, was a Regional Manager for Ureocoats, was a regional manager of Bardan Homes, and most recently was Director of National Accounts with Simon Roofing Company.

Joe was a member of St. Maron Church, its St. Tobias Society, the Knights of St. Maron, and the Alpha Phi Delta Fraternity at YSU.

He was an avid sports fan, especially watching football and enjoyed playing backgammon. He loved watching and cheering on his nieces and nephews in their activities.

He leaves behind to hold on to his precious memories, his brothers and sisters, Anthony (Patricia) Hayek of Poland, Remon P. Hayek, Rosette (Joseph) Hayek, Berni (Gerald) Hamrock and Minnie (Patrick) Casey, all of Canfield; nieces and nephews, Anthony (Angela) Hayek, Renee (Jack) Jackintelle, Christopher Hayek (Jen Weaver), Cherie (John) Morgan, Susan (Howie) Chien, David J. Hayek, Phillip M. Hayek, Gerald (Barbara) Hamrock, Lori (Todd) Lesko, Kathy (Richard) Durflinger, Patrick Casey and Michael Casey; and 19 great-nieces and nephews.

Besides his parents, he was preceded in death by two brothers, Thomas and Samuel Hayek.

Friends may call at the church on Wednesday, Nov. 16, 2011, from 4 p.m. until 8 p.m., where the Prayers of Incense Prayer Service will be held at 7:45 p.m., and again on Thursday, Nov. 17, 2011, from 9 a.m. until 9:50 a.m., all at St. Maron Church, 1555 S. Meridian Road, Youngstown.

Burial will take place at Calvary Cemetery, Youngstown.

In lieu of flowers, material contributions may be made in Joe's name to St. Jude Children's Hospital, 262 Danny Thomas Place, Memphis TN, 38105 or the Antonine Sisters, 2675 N. Lipkey Road, North Jackson, OH 44451.