Ursuline High School


Class of 1970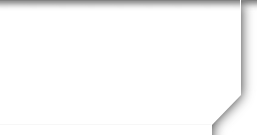 Message Forum
09/04/21 12:01 PM
#1

We are told that "you can never go home again". Last night I personally did and I think other people did too.

Lovely time visiting with classmates and their mates. Thank you to the committee - great job and thank you so

much, your caring showed. Debbie O'Neill Hiryak
09/05/21 11:16 AM
#2

I am glad everything went well. I was sorry to miss it. I was looking forward to seeing old friends. Maybe we can all get together some day soon. ❤️❤️❤️❤️
09/05/21 01:07 PM
#3

Wow...I agree with Deb....Fantastic night....What big fun....Thanks to the committee for a fabulous job..

Now....let's do this again next month.....
09/05/21 05:43 PM
#4

The committee for the 50th did a brilliant job.

Thank you again,

Marty Poluse
09/05/21 10:01 PM
#5

Thanks to all of you who commented on the reunion. I think I speak for the commitee when I say how grateful we are to those who attended. The evening was close to perfect! I think as we get older we have such an appreciation for our friends and classmates! To John Kane: We will not be having a party next month but stay tuned...maybe we can all come together to celebrate the BIG 70 next year! 🍀
09/06/21 08:19 AM
#6

Shirley is right, with each person entering the door the party gets better. Shirley, when Kane asks to do it again next month, that IS his 70th birthday!
09/06/21 10:54 AM
#7

A very special thanks to the Committee for coordinating a fantastic "50th" reunion. It had been 40 years since I participated in our class reunions and I am so happy that I finally committed to do so! I have to admit that I was hesitant to attend because it had been so long since I communicated with most classmates, coupled with my shy demeanor during my time at Ursuline High. Well that was foolish of me because everyone couldn't have been more kind and outgoing. It was truly an enjoyable evening and honestly a heart warming experience for me. Sincere gratitude to all!
09/06/21 12:13 PM
#8

Whoa....Whoa....Whoa....Tony

Your last message about me turning 70 next month is totally inaccurate....Why would you throw me under the bus like that???

It's actually November...

You have to allow us all the chance to savor all remaining months, weeks, days we have left in our sixties....don't rush Father Time......
09/06/21 04:16 PM
#9

John, I am truely sorry, my friend.

I implied that you were 839 months old when you are only 838 months.

It just seemed like you were driving when we were in 9th grade
09/07/21 10:12 AM
#10

Piling on everyones comments, the Committee did a great job as did all of the classmates that attended. Really fun to see everyone after being "locked down" for so long. Well done and great fun!
09/07/21 10:13 AM
#11

I would like to thank our special reunion committee for all of their hard work and time they put into planning this event!! It was a wonderful and beautiful evening!! It was great seeing everyone and talking about all the fun we had at Ursuline!! Keep safe and healthy!! Looking forward to our 70th. birthday next year!!

Karen Palazzo DeMain
09/07/21 11:09 AM
#12

That was awesome. An excellent venue, a room full of people that I used to know, and a little time to get reacquanted. Saying thanks to the committee seems to fall short for me because I know it took a lot ot love and motivation to do the work and coordination to pull off an event like that. I'm sure that we all missed some of our old friends that didn't make it to the reunion and still hope we might see them sometime. So thanks to those that took the time out of their lives to meet with us, and expecially to the committee for making it possible.
09/07/21 11:16 AM
#13

Hi Karen, I had shoulder surgery and could not drive. We had a storm here and I probably could not have gotten there due to the expressway being flooded up to the signs.All the busses and trains were cancelled. I was hesitant about the bus or train due to rising Covid. I just had to quarantine because my friend who drove me for groceries was really sick with Covid. Up until the last minute I really wanted to figure out a way to get there. I was excited about seeing everyone and was looking forward to visiting with my neighborhood friends like you. I am happy things went well and thank the commitee for all there work. Love you all ❤️❤️❤️❤️
09/08/21 08:10 PM
#14

Our 50th reunion was so nice and special. It was nice seeing everyone again and having fun doing it. Thank you to the committee who out did themselves putting on a great evening!!!
09/10/21 12:54 PM
#15

The 50th Class Reunion was a super success. So glad PAUL and I were able to attend. We have only missed the 45th. Danced the night away and recognized most. Think we all look darn good for 50+1 years from graduation. Missed seeing those unable to attend and especially those who have gone before us. Hope to see all y'all at the 55th. Paul and Sheila Henneman. Thanks to the reunion committee for all your hard work and to Tony for his commitment to leading the team. Sure missed seeing Patti Hackett Tringhese.