Ursuline High School


Class of 1970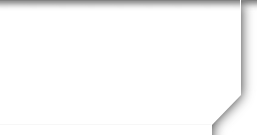 Message Forum
| | | |
| --- | --- | --- |
| | | |
01/20/23 08:26 PM
#1

I have always been proud of the many, diverse accomplishments the class of seventy has delivered to the world. Am equally proud, and happy to read, of the accomplishments of our sons and daughters! Congrats on that front to Kathy Crofford, John Butler, and Tony and Patti Tringhese! Wish I could have a bit of Cornersburg Italian Specialities right now!

Tony—- you pleaded for News other than Obits. Here goes: our son, Anson Frericks, and co- Founder Vivek Ramaswamy, " gave birth" to a new company last August: Strive Asset Management. Strive is an Ohio- based Asset Management firm guiding companies to focus on product excellence over politics. Strive debuted in late summer on the NYSE and its ETF funds trade on the NYSE.

Though I can't guarantee financial results, I can vouch that Anson and Vivek, St. Xavier High School classmates, owe some of their success to their Jesuit education....like so many of us owing our success to UHS!

God bless us all as we "Strive" to make the most of our last quarter of life....say a prayer for Strive and the economy this year.....and for those of you living in the Youngstown area, support the endeavors of the sons and daughters of the class of seventy!

Joyce Ceryan Frericks
01/21/23 02:58 PM
#2

That's great Tony and keep going strong
01/26/23 09:01 AM
#3

Jim Colla passed away on Tuesday 1/24/2023.

For anyone who was on the field during our 1968 and 1969 football games against Mooney, you would remember Colla as the massive player who caused havoc. Senior year I was spelling off John Baresi at guard and told myself that I had to keep him out of our backfield. The first play, he hit me so hard that my helmet twisted in my head. I went into the huddle, looked at our backfield, and decided that Kane, Paul and Karlovic weighed at least 20 pounds more than me and they should be blocking Colla to protect me not the other way around. When that series ended, I made a point to hide on the sidelines and let big John deal with him.

Colla went and played football at Miami of Ohioi with Joe Gardner.

A couple of years ago he suffered a stroke and had other health issues.
01/27/23 07:46 PM
#4

to all the members of the class of 70, I went to grade school with Jim Colla for eight years and I consider him my best friend
01/28/23 02:40 PM
#5

Jim's family and my family were neghbors on Marion Ave. We were very good friends until

we moved to the Northside. We stayed good friends through high school and college. Jimmy was very intelligent and a great athelete. May he rest in peace!
01/30/23 05:09 PM
#6

When I Lived Behind Tommy Banna On Chalmers Avenue I Used to Go To The Football Games At South Side High School And Watch The Ursuline vs Mooney Games. I Snuck Into The Game For Free Thru A Hole In The Chain Link Fence. I Watched

Bob Mogulich(Michigan State In College) Play Along With The Older Colla Brothers Play. I Remember Playing Mooney At Rayen Stadium Where Ursuline Beat Mooney With Jimmy Colla And Watched Him Cry.

Andy Papiernik