Ursuline High School


Class of 1970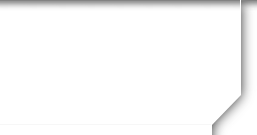 Not a member?
JOIN HERE
Find and click on your name.

UPCOMING BIRTHDAYS

Show More
MISSING CLASSMATES
Know the email address of a missing Classmate? Click here to contact them!
WHERE WE LIVE
Who lives where - click links below to find out.

6 live in Arizona
7 live in California
1 lives in Colorado
4 live in Connecticut
27 live in Florida
6 live in Georgia
1 lives in Hawaii
4 live in Illinois
1 lives in Indiana
1 lives in Iowa
1 lives in Kentucky
4 live in Maryland
4 live in Massachusetts
2 live in Michigan
1 lives in Nebraska
1 lives in Nevada
1 lives in New Jersey
2 live in North Carolina
252 live in Ohio
10 live in Pennsylvania
2 live in Rhode Island
7 live in South Carolina
1 lives in Tennessee
10 live in Texas
3 live in Virginia
1 lives in Nova Scotia
1 lives in Ontario
1 lives in Chile
2 live in Italy
2 live in Mexico
1 lives in Netherlands
1 lives in South Africa
42 location unknown
58 are deceased




Show Classmates on map
WHERE ARE THEY NOW

Welcome to the Class Of 1970's website.
Please create your profile, including your mailing and email address. Your address and phone number will not be visible to classmates. If you need help to add photos to your profile or our Photo Gallery or if you have any other questions, email Dan Lyden at mailto:Ursuline1970@gmail.com
ANNOUNCEMENTS
BOARDMAN – The Reverend Monsignor John P. Ashton passed away Friday evening, January 17, 2020, at his residence with his loving family by his side. Monsignor Ashton, son of John A. and Marguerite Kane Ashton was born 3 April 1930 in Youngstown, Ohio. His sister, Madelon (Wallace) Banks passed away on 21 May 1988, and his brother, Robert K. Ashton on 26 January 2018. Monsignor Ashton is survived by nine nieces and nephews and fourteen grand-nieces and nephews.
He attended St. Edward Grade School, graduated from Ursuline High School in 1948, received a Bachelor of Arts Degree from the Athenaeum of Ohio, Cincinnati, Ohio in 1953, a Bachelor of Sacred Theology from the Gregorian University, Rome, Italy, in 1955, and a Doctorate in Philosophy from the University of St. Thomas (Angelicum), Rome, Italy in 1966.
Monsignor Ashton was ordained a priest for the Diocese of Youngstown by Bishop Martin J. O'Connor at the North American College, Rome, Italy on 17 December 1955, and was named a Prelate of Honor (Monsignor) by His Holiness, Pope John Paul II on 23 March 1997.
After studying in Rome for four years, he completed his theological studies and was ordained a priest. On his way home, Monsignor Ashton, contracted polio and spent the next two months in a hospital in Spain and then another year at St. Elizabeth Medical Center in Youngstown.
After leaving the hospital, he taught at Ursuline High School until 1965. While teaching at Ursuline, he wrote a textbook, Living in the Modern World: The Social Teaching of the Popes, published by the Christian Culture Press. He became an assistant professor of Education in the School of Education at the Catholic University of America in Washington, D.C. He was also the Chairman of the Department of Guidance and Counseling at Catholic University as well as the Director of the Summer School and the managing editor of the Catholic Educational Review. After Monsignor Ashton returned to Youngstown, he was an Adjunct Professor at Youngstown State University in the Department of Philosophy and Religious Studies.
In 1968, he was named the principal of Ursuline High School. He was also the pastor of several parishes in the Diocese: St. Luke, Boardman; St. Joseph, Randolph; St. Nicholas, Struthers; and St. Lucy, Campbell. Monsignor Ashton retired from active ministry in October, 2009.
In his years as a priest he served in many places and in many different capacities. While in the Diocese of Youngstown, he was the chair of the Committee for the Continuing Education of Priests; the chair for the Theological Commission of the Second Synod of the Diocese; a member of the Medical-Moral Committee of St. Elizabeth Hospital Medical Center; Dean of Mahoning County South Deanery; director of the Department of Evangelization; co-chair of the Bishop's Annual Appeal; chair of the Capital Fund-raising Campaign "Today's Sacrifice, Tomorrow's Church"; twice a member of the Presbyteral Council of Priest, and a Diocesan Consultor.
For five years, during the pontificate of His Holiness, Pope John Paul II, he was the director of the United States Bishop's Office for Visitors to the Vatican, and director of the Graduate Department of the North American College in Rome.
Monsignor Ashton was a Fourth Degree Knight of Columbus and a Paul Harris Fellow of Rotary International. He was an avid fly fisherman, enjoyed archery and an extra class (K8ISF) amateur radio operator.
In lieu of flowers, donations may be made to the Monsignor John P. Ashton Scholarship Fund at Ursuline High School, 750 Wick Avenue, Youngstown, Ohio 44505 or the Oblate Sisters of the Sacred Heart of Jesus, 50 Warner Road, Hubbard, Ohio 44425.
Visitation will be at St. Columba Cathedral on Monday, January 27, 2020 from 4:00 to 8:00 p.m. and Tuesday, January 28, 2020 from 3:00 p.m. to 3:45 p.m. followed by a Mass of Christian Burial at 4:00 p.m. at the Cathedral. Interment will be at Calvary Cemetery in Youngstown, Ohio.
Save the Date,
Saturday September 5th, 2020 !
Greetings to the UHS Class of 1970!
We hope this correspondence finds you well and enjoying life in our sixties! It's hard to believe that our high school class will be celebrating its 50 Year Class Reunion in 2020.
The Reunion committee has met and begun the planning for this event. The Reunion will be held on Saturday, September 5th, 2020 of Labor Day weekend and will be held at Squaw Creek Country Club in Vienna, Ohio. Classmates will be able to book lodging at nearby Avalon Inn in Howland. A complimentary shuttle service is provided between these venues.
We wanted to give you notification of the Reunion date as early as possible, so all could make plans to attend. The past Reunions have been very successful, and we would like this one to be the best attended yet! Past events have been incredible evenings of fun, reminiscing, renewing and even creating friendships. Please pass the word and encourage your classmates to attend.
More details will be forthcoming about the reunion and the accommodations at the Avalon complex. Please check the website uhs70.com for updates and if you have never logged into the website, please do. The committee is looking forward to planning a wonderful 50th Reunion for you.
If you should have any questions the Reunion Committee is comprised of the following individuals.
Tom Stabi Shirley Libeg Jean Wainio
Mary Ann Huzicka Ken McMahon Kevin O'Leary
Mary Louise Naples Danny Lyden Tom Libeg
Patty Tringhese Bill Wainio Tony Tringhese