Ursuline High School


Class of 1970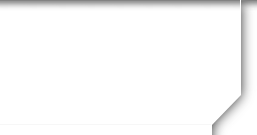 Message Forum
03/22/19 07:55 AM
#1

To my fellow classmates from Immaculate Conception, I found this obit for a grade school classmate.

Funeral services will be held at 11 a.m. on Monday, Mar. 25, 2019, at the Rossi Brothers & Lellio Funeral Home in Boardman for Mary Ann (Van Fossen) Pusser, 66, who passed away on Wednesday, Mar. 20, 2019.

She was born on June 25, 1952, in Youngstown, the daughter of James and Mary (Hyland) Van Fosson.

Mary Ann was employed as a caregiver for adults with disabilities at Siffrin.

She was very active in Girl Scouts with her daughters and was the director of Girl Scouts /Easter Seals Day Camp for multiple years.

In her spare time, she enjoyed crocheting and sewing.

Her husband, William E.K. Pusser Sr., whom she married Nov. 26, 1971, passed away Nov. 12, 2015.

Mary Ann will always be remembered lovingly by her son, William E. (Alicia) Pusser Jr.; two daughters, Malinda (John) Siembieda and Jennifer (Anthony) Boccia; four grandchildren, Brittany Siembieda, Jaden and Alivia Pusser, and Vincent Boccia; and four siblings, Donna Smith, Peg Van Fosson, and Chuck and Jim Van Fosson.

Besides her parents and husband, she was preceded in death by grandson Jonah Pusser.

Calling hours for family and friends will be held on Sunday, March 24, from 6 to 8 p.m. at the Rossi Brothers & Lellio Funeral Home, 4442 South Ave. in Boardman.

Family and friends may visit the Book of Memories at www.rossifunerals.com to view this tribute and send condolences to Mary Ann's family.