Ursuline High School


Class of 1970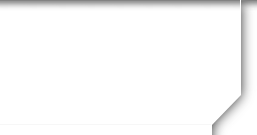 UHS Hall of Fame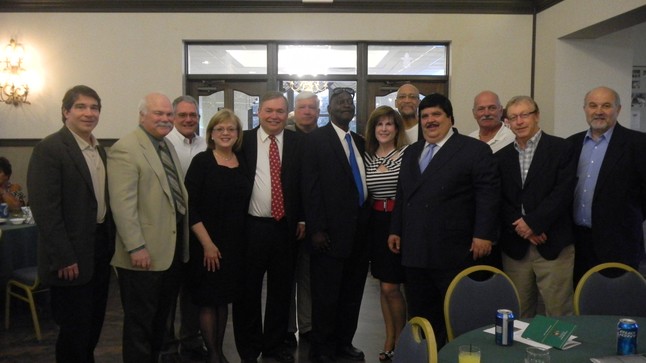 Classmates at the 2012 Hall of Fame dinner: Bob Kane, Joe Gardner, Jim Mitchell, Beth (Noga) Detec, John Karlovic (Inductee), Sean Flanagan, Bennie Allison (Presenter), Mary Louise (Naples) Julian, Ellis Byrd, J.J. Cafaro, Bill Dorbish, John Craig and Tony Tringhese. Missing from picture Teresa (Blasko) Pitts whose son Jim Campana was also an inductee.
Classmates in Ursuline Hall of Fame:
Bennie Allison Basketball 1977 Inductee
John Kane Basketball 1988
Charlie Eggleston Football 1988
Darnell Paul Football 1994
Joe Gardner Football 2000
Andy Naples Football 2009
John Karlovic Football 2012
Congratulations to the 2012 inductees: Football/Baseball - John D'Egidio ('84); and Jim Campana ('93)
Basketball - Jason McCray ('95), the fourth member of the state championship team
Football - John ('70) and Blaise Karlovic ('94), Harold Starghill ('93), Matt Guarnieri ('96), David Poltar ('99) and Josh Swogger ('01).
Track - Tom Ragland ('83 and Shawnta Gooden ('93)
Tennis - Todd Wojtkowski ('01)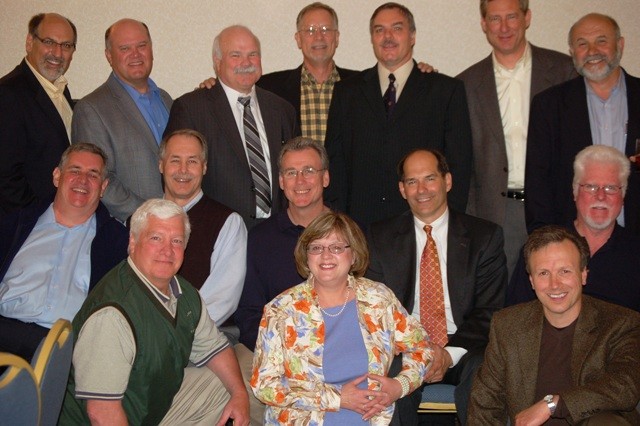 Andy Naples 2009 Hall of Fame Induction
Kneeling ( L to R) Sean Flanagan, Beth (Noga) Detec, Bill Wainio. Seated (L to R) Dan Lyden, John Kane, Kevin O'Leary, Andy Naples, Bill Pompoco. Standing (L to R) Frank Chimento, Ken McMahon, Joe Gardner, John Butler, Andy Papiernik, John Lyden and Tony Tringhese.
Others from the class attending but not in the picture: Mark Curtis, Mike Farragher, Mary Louise Naples, Tom Libeg, Jim Mitchell, Tom Welsh, Peggy (McGuire) Jenkins and coaches Paul Palumbo, Ed Klein and John Kopp.